From Painful Sex to Sexual Bliss and Beyond
In this day and age, it is still regrettably true that in some culture, discussion on and investigation into sex and sexual intimacy—especially women's sexuality—are taboo and stigmatized.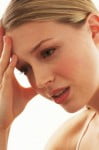 The unfortunate consequences are that some women continue to endure the thrust of painful sex in quiet desperation. Others are resigned to having low sex drive or are distressed over their perpetual inability to achieve orgasm. Some are so averse to sexual intimacy that they avoid sexual contact as if it was a plague.
Confounding this touchy issue is the emotional and psychological factors such as physical or sexual abuse or childhood trauma.
Shame, self-doubts, irrational inhibitions, and the lack of sexual intimacy education further exacerbate this already thorny affair.
Needless to say, women suffering from sexual dissatisfaction and frustration are lamentably left high and dry—minus the (sexual) high.
Although aspects of female sexual function, such as vaginal lubrication and orgasmic contractions, seem to be widespread in normal, sexually functioning women, it is important to acknowledge that the subjective or emotional aspects are highly individual. These aspects are impacted by learning and cultural influences, as past experiences play an important role in shaping expectations regarding sexual response in women.
Needless to say, women suffering from sexual dissatisfaction and frustration are lamentably left high and dry—minus the (sexual) high.
Desiring sexual intimacy and fulfillment is a natural proclivity for both gender. However, the painful aftermath of copulation (or lack of) left many women in a conundrum; an intractable dilemma which inflicts more than just physical scar but emotional ones too.
If you are feeling distressed over repeated failures in achieving orgasm, or are suffering from sexual dysfunction such as painful intercourse, low libido (sex drive), or phobic aversion to sexual intercourse, read on…

Before delving into details, it is absolutely imperative that we—both men and women—realize an important fact about female sexuality. Female sexuality is a complex, highly variable, exceptionally subjective, and multifaceted process. It involves components such as anatomy, physiology, psychology, emotions, and interpersonal relationships.
Considering the vastness and depth of the subject matter, we will explore only the essential and pertinent in this article. That of Female Sexual Dysfunction (FSD) and treatments available to revitalize and re-energize your sex life.
Female Sexual Dysfunction is an umbrella term covering a myriad of female sexual-related disorders:
Classification of Female Sexual Dysfunction
Sexual desire disorders:

Hypoactive sexual desire disorder
Sexual aversion disorder

Sexual arousal disorder
Orgasmic disorder
Sexual pain disorder:

Dyspareunia
Vaginismus
Other sexual pain disorders
If you are sexually-active and experiencing one or more of the followings, you may be suffering from FSD:
Low sexual desire (libido),
Regular failure in reaching orgasm,
Painful sexual intercourse due to vaginal dryness (lubrication inadequacy),
Unable to attain or maintain sufficient sexual arousal/excitement,
Bruised genitalia due to vaginal muscle constriction before and/or during coitus, or
Inhibitory mental conditioning leading to involuntary tension of the vaginal smooth muscle.
It has been estimated that more than 40% of women suffer some form of sexual complaints worldwide. This is a conservative estimation given that women almost never proffer their sexual dissatisfaction and predicament voluntarily. Nonetheless, with such alarming figure, one would expect the issue of Female Sexual Dysfunction to be in most major newspaper headlines across the globe. The survival of human-kind is very much on the line after all. Sadly, it was not.
Until recently, FSD had been sidelined for some reason or other; the subject had not been given the attention it reserved for a long time. Things have started to change in the last decade…for the better.
Causes of Female Sexual Dysfunction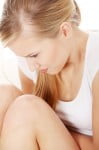 Apart from physiological impairment, the two prevalent causes of Female Sexual Dysfunction are fear and lack of proper knowledge.
Some commonly cited fears are:
Fear of pain and discomfort during intercourse,
Fear of unwanted pregnancy,
Fear and worries of infertility,
Fear of painful child-birth,
Fear of negative body image (E.g. cellulite, stretch marks),
Fear of not performing up to partner's expectations (performance-anxiety),
Fear of infection (E.g. Sexually Transmitted Diseases).
It has been estimated that more than 40% of women suffer some form of sexual complaints worldwide.
When comes to sex education, proper is the operative word. It is not uncommon for people to develop misguided ideas and concepts about sex from outdated sociocultural indoctrination, erroneous beliefs, and/or misinformation.
Sex education extends far beyond the study of human anatomy and the reproductive organs in biology classes. In fact, such knowledge has little to do with sexual intimacy at all.
A truly comprehensive sex education and sexual proficiency involves:
Understanding partner's verbal & non-verbal communication,
Open-mindedness,
Curiosity,
A sense of adventure & exploration,
A willingness to seek mutual satisfaction and fulfillment.
Treatments for Female Sexual Dysfunction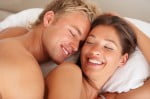 Hypnotherapy, Cognitive-Behavioral Therapy (CBT), and Couples Therapy, are amongst the most effective therapeutic approaches for treatment of FSD. The beauties of these approaches are that they are non-invasive, all-natural, and highly customizable to individual needs and conditions. No medication is administered hence no side-effect and no long-term medicinal dependency.
During therapy, topics such as proper bedroom etiquette and sensible expectations are explored. Assumptions and misconceptions are corrected; irrational fears and aversion allay.
Revitalize & Re-energize Your Sexual Intimacy
Women have every rights to enjoy sex and a satisfying and fulfilling sexual life. Sexual intimacy is an essential foundation of a loving relationship, bringing couples closer physically, emotionally, and psychologically. It can booster a couple's mental well-being, lowers stress and anxiety, and nurture our modern, hectic life back into equilibrium.
For more information about our holistic, all-natural, non-medication therapy, contact us today.