Tips on How to Improve Your Game Effortlessly
Every athlete eventually hits a plateau. At that point, many of us would rationalized — quite logically but unfortunately, also erroneous — to push ourselves harder, to train longer. But no matter what you do, your performance remains the same. There's just no escaping the rut. You are left feeling discouraged, demoralized, and frustrated.
The bad news is, you are most probably looking in the wrong place for a solution; Sticking to what works for you previously is most often what's causing the problem!
Now for the good news. The first thing you need to do is to cut yourself some slack. Give yourself time to relax and rejuvenate and to get your mind off the issue for a while. The second and more important next step is to see a hypnotherapist.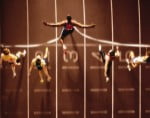 Perhaps unbeknownst to many, hypnotherapy has been employed for sports performance enhancement for ages and there are heaps of research on its efficacy and records of its stellar results. There are many cases of professional sportsperson achieving great successes and comebacks after working with hypnotherapists.
In the 1956 Melbourne Olympics, the Russian Olympics team took no less than 11 hypnotherapists to help athletes with visualization (guided imagery) and develop mental clarity. During the 1980 Olympic Games, 60% of the Australian swimming team used hypnosis techniques in their training. Those athletes who used hypnosis performed significantly better than their team members who relied on practice alone.
More recently, in 2009, British Shot Put champion and Olympian Alison Rodger credited hypnotherapy for her improved performance and her British title.
As the proven records clearly show, hypnotherapy is both effective and highly beneficial in sports performance enhancement. Whether your are an amateur or a world-class player, you can ride over the plateau and ameliorate your game score with the help of a qualified hypnotherapy.
To find out how we can help you improve your game, contact us for an appointment today.