Quick and Simple Way to Lose Weight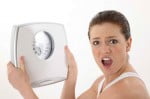 Are you looking to shed some extra pounds but feels helpless about how to do it?
Do you wish to become gracefully slim?
Want to fit into that gorgeous evening gown?
Or perhaps you just want to look good and be healthy.
In any case, you've come to the right place.
With our unique, all-natural, non-invasive slimming program called Hypno-Slim™, you can regain your shapely, curvy figure safely, naturally, and without being handcuffed to an exercise machine, spend a fortune on diet pills, or post a security guard next to your fridge.
No pills, no crash diet, no calorie counting.
A Revolutionary New Solution to an Age-old Problem
Introducing Hypno-Slim™, a revolutionary new solution to an age-old problem.
Hypno-Slim™ is the result of extensive research. Unlike conventional slimming programs which mainly focus either on the physical aspect (body-wrap and its variations, aerobics, and weight training) or nutrition (diet pills, fad diet, limits to daily calorie intake), Hypno-Slim™ introduces an all-new, holistic approach to slimming and body-care.
Hypno-Slim™ goes beyond the conventional and ordinary to the extraordinary. Its innovative and pioneering weight loss techniques engage and utilize the powerful, scientifically-proven, mental-physical-emotional connection to enhance and promote rapid weight loss.
Motivation and Will-power
Many dieters reported that motivation and will-power are their primary Achille's heel in their failed attempts at losing weight. Many dieters, even those (initially) highly-motivated ones find their resolution wane after a while. Utilizing will-power alone to lose weight is like using a ladle to bail water out of a sinking ship.
Consequently, Hypno-Slim™ is formulated to be goal-oriented. It incorporates inspiring techniques enabling you to maintain your motivation and will-power throughout the treatment.
Dangers of Being Overweight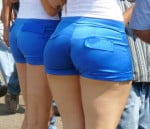 Being overweight increases your chances for heart disease, high blood pressure, diabetes and many other illnesses. Losing weight can effectively reduce those risks.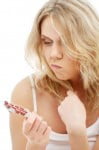 You may be tempted to try out some of the vast array of diet pills available. Nevertheless, you will do well to consider squelching such temptation. Not only are you putting yourself at risk for the potential side-effects, diet pills may be expensive, cause long-term dependency and can destroy your natural metabolic balance for good.
Losing weight through our unique Hypno-Slim™ treatment program is quick and simple. It allows you to achieve your ideal body weight without the need for diet pills, crash diet, or slavish calorie-counting.
Contact us and give your confidence and health a boost today.