Meet the Therapist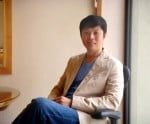 Stielmond has always been profoundly fascinated by the mystery of the human mind and how we can harness it's innate and infinite power. This interest spurs him on to acquire knowledge in psychotherapy/counselling, eastern and western philosophy, meditation, neuroscience, and scientific research on mind/body connection.
Currently, Stielmond is pursuing his Master degree in Counselling. He holds a Bachelor degree in Information Technology (Australia) and has worked in the I.T. industry for more than 10 years before pursuing an International Diploma in Clinical Hypnotherapy from the prestigious London College of Clinical Hypnosis (UK).
Stielmond has been practising psychotherapy and counselling at Ministry of Therapy since 2010.
As a Certified Hypnotherapist and a former affiliated member of the British Society of Clinical Hypnosis (BSCH), Stielmond abides by its Code of Conduct ensuring the patient's well-being and confidentiality while providing ethical and professional therapeutic proceedings.
It is Stielmond's philosophy that we can all improve our quality of life, fulfil our greatest aspirations, and live a meaningful and purposeful life regardless of where we now are in our life's journey. We just need to acquire the skills and know-how to manifest it.
If you wish to realise the life you truly deserve; if you seek a professionally trained, ethical, and personable psychotherapist to explore life's challenges and issues in a safe environment, we cordially invite you to e-mail us using our contact form below and we will get in touch with you as soon as possible.