Ministry of Therapy
At the Ministry of Therapy, our dedicated, professionally trained therapists adopt and practice an eclectic approach that incorporates scientifically proven, time-tested therapeutic techniques to effectively and efficiently promote mental, physical, and emotional well-being. Some of these techniques include Clinical Hypnotherapy, Neuro-Linguistic Programming (NLP), Positive Psychology, and Counseling.
Personalized Treatment
We recognize that every one of our clients is unique. Unique in their experiences, preferences, needs, and perceptions. Hence we customize and individualize the treatment plan according to your specific needs. This ensures that you receive the most efficacious treatment possible.
The Ministry of Therapy is dedicated to providing quality client-centric services with unrelenting attention to excellence, safety, confidentiality and an unparalleled passion and commitment to assure the very best for all we serve.



Our Commitment to You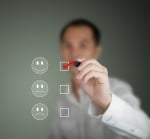 We at the Ministry of Therapy aims to offer an exceptionally satisfying, life-changing experience that exceeds your expectations.
One of our guiding principles is to elicit, promote, and enhance your mental, physical, and emotional well-being. We use an eclec­tic, con­tem­po­rary ther­a­peu­tic approaches such as Clinical Hyp­notherapy, Neuro-Linguistic Pro­gram­ming (NLP), Pos­i­tive Psy­chol­ogy, Solution-Focused Brief Ther­apy (SFBT), Moti­va­tional Inter­view­ing (MI), and Coun­sel­ing just to name a few.
Our mission has been and always will be to facilitate resolution of your personal concerns, worries, and mental anguish.
We aim to improve your quality of life holistically, mentally, emotionally, physically, and spiritually.